Anadyr smells of warm sand. She suggests calm, peace. It is life without a hitch, a long quiet river.
The thin band undulates as a wave, a comforting and soothing comings and goings.
The ring adapts to your mood, you can either show or hide the diamond or even stack it,
because a wave never comes alone.
Our diamonds are very light blue lab-grown diamonds.
Lab-grown diamonds are diamonds without the negative effect of the mine.
The sparkle without harming the planet.
Our gold is recycled 18kt yellow gold and comes from electronic waste.
Reduce, reuse, recycle.
When you purchase a Scéona piece, we calculate the carbon footprint generated by the shipment to deliver it to you and we offset it. And it's free!
Don't feel bad about shipping anymore.
Color - light blue
Clarity - Vvs
Weight - 0.03 carat
Purity - 18kt
Color - Yellow gold
Weight - 1.56gr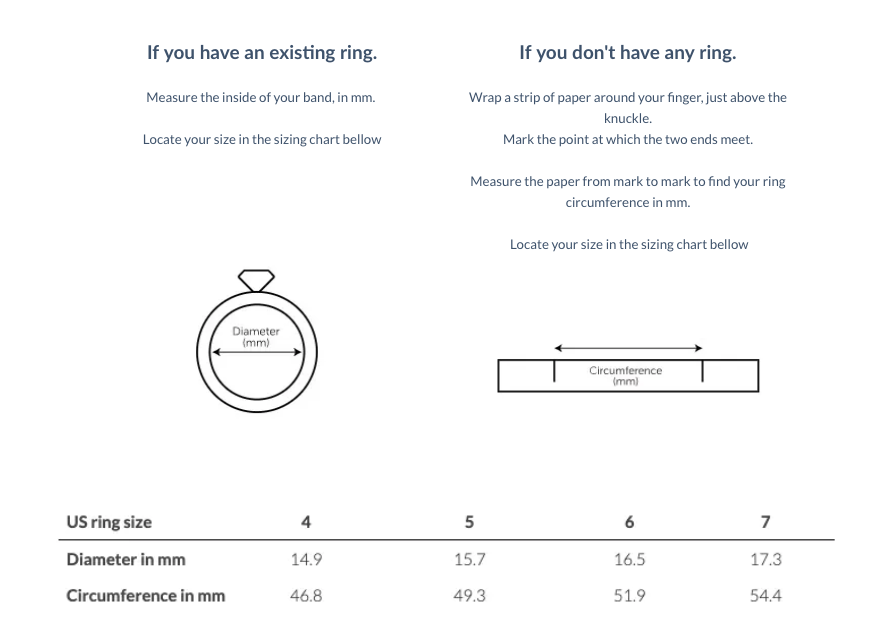 FREE DELIVERY
Scéona pieces can be shipped everywhere in the world, as long as it is physically possible to deliver.

To collect your item, you will need to sign upon delivery so that we are sure that your purchase reached you safely.
DELIVERY TIME
It can vary depending on your location.
Usually, it takes between 7 to 10 working days.
If you are in a hurry, please contact us and we will try to find a solution together: contact@sceona.com

Also, please be aware that weather, shipping holidays, peak shipping seasons and incorrect billing information can delay the shipment of your order.

TAXES AND DUTIES
Taxes and duties can vary greatly from one country to another and can be confusing. This is why we decided to take care of it so you do not have to worry about administrative procedures and clearing customs 😊

RETURNS
You have thirty days from the day you receive your order to return your purchases for a refund, if you're not happy.
The items must be returned in their original condition and packaging. Refunds will be issued to the original method of payment.
Unfortunately we can't accept returns on bespoke pieces.
Please contact us at contact@sceona.com and we will assist you during the return process.