One month ago, we attended the Conscious Festival organized in Singapore by Green Is The New Black.

Green Is The New Black was founded by Stepahnie Dickson - former marketing and event manager in Asia - and Paula Miquelis - consultant in circular economy.

GITNB is a platform which acts as a guide in Asia : it promotes brands, events and agents of change who work on raising awareness and changing our behaviours in order to offer to the future generations a better world than the one we are living in today.

Far from wanting to make the consumers that we are on a daily basis feel guilty, far from exposing the companies and their practices, GITNB is an invitation to be aware of the impact of our choices on our own lives and those of others around us. GITNB gives another point of view, emphasises on the environment and the populations, for us to make small adjustments, day after day, step by step, with full consciousness.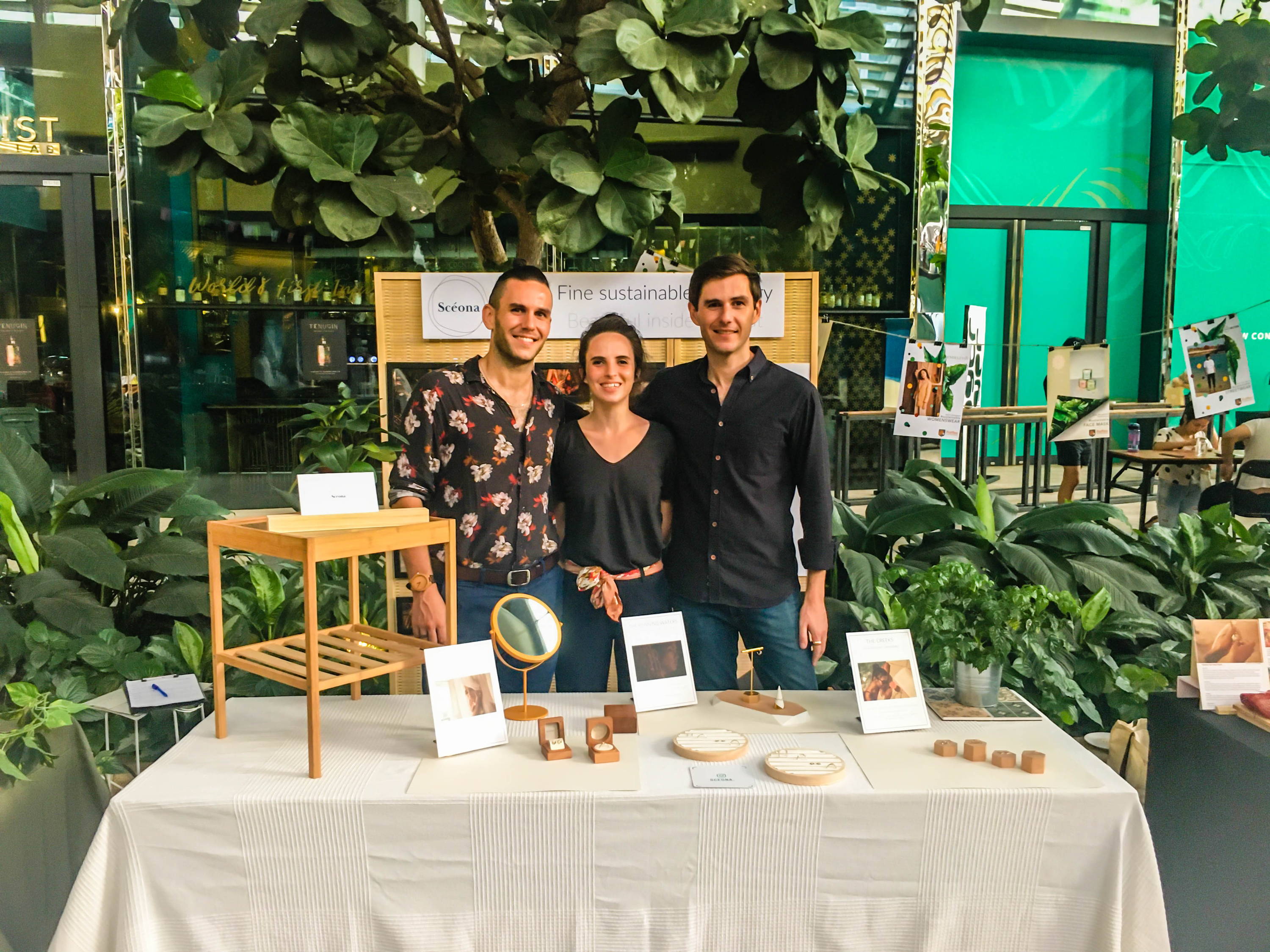 A little before the Conscious Festival, a talk was organized by GITNB. Scéona had just been launched, it was the perfect occasion for us to meet those agents of change in Singapore. Amongst others, we listened to Laura François who works on ethical and durable fashion projects in South-East Asia.

She was talking about the effective consequences of our choices as entrepreneurs on the environment and the people. She gave us tools to calculate this impact and to be able to take informed decisions after having reviewed all our production steps in the light of those challenges and the target set by us, as a company.If you want to know more, we invite you to visit her website (https://www.laurafrancois.com) and listen to her podcast, "the S word".

It was thrilling for us and it confirmed that we had already made some good choices.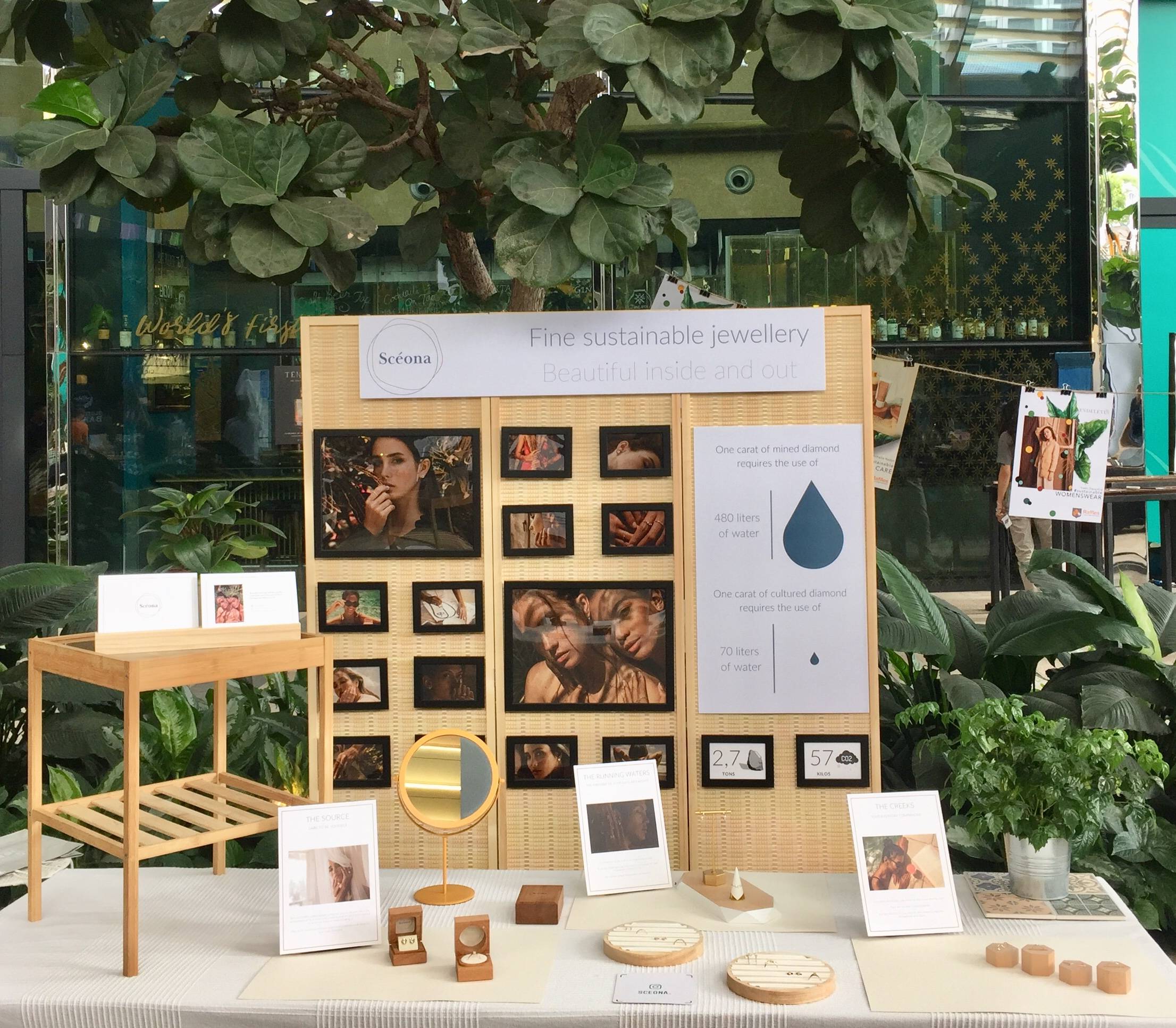 Few weeks after this talk, the Conscious Festival started. It is a fair which features associations and brands sharing environmental and social values with the same mission: inform and educate so that each and everyone can change the world a little bit, one #littlegreensteps at the time.

On our side, our early apprehensions and stress gave way to cheerfulness thanks to the kindness and goodwill of the first shoppers. We shared a lot about our business practices and we submitted to the test of their judgement our very first collection, The Rivers.

By the end of the weekend, the same feeling remained, the feeling of having taken the right track.

Beyond appreciating our products, their quality, their design as well as our inspirations (even if it flattered my ego, I concede), the reactions were more than positive.

Novices were pleasantly surprised and their curiosity aroused, the already-convinced ones were reassured when we explained our approach, the different stages from design to shipment.

It is also these returns that confirm a desire now carefully considered: that of writing this blog post (and of course the next ones).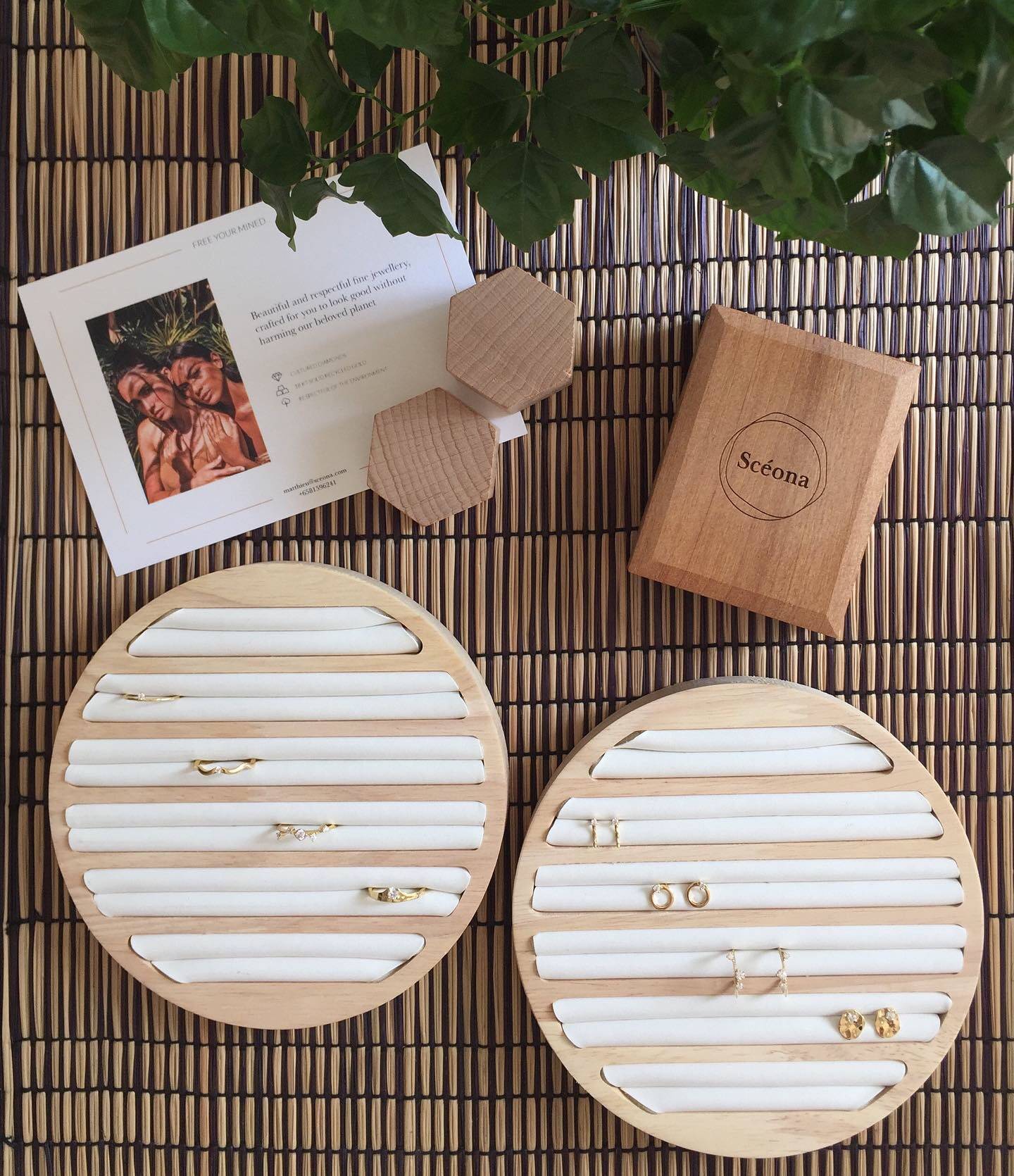 Why a blog?

What GITNB is trying to promote, and why we adhere to their values, is that there is no responsible buying without a well-informed customer. The idea behind Scéona is a beautiful and responsible jewel and our goal is not only to sell jewelry, we want to be part of a process of education, explanation.

We want you to buy them in conscience, we want them to accompany you for a long time and we want you to wear them proudly. We want you to know what Scéona really is, what kind of brand we intend to build, how and why.

The blog posts will be an opportunity for us to discuss topics in a format that allows us to deepen, express and analyze our thoughts and questions accurately while sharing them with you.

In the era of the 280 characters of Twitter and continuous news, it seemed essential to us to take the time to formulate, articulate and explain our ideas.

On this blog, we will share with you our current events, our thoughts, our research on entrepreneurship, responsible luxury and we hope that we will be able to cover many other exciting topics. We also wish to receive your feedback to get inspired by it and strive to do better.

In this first article, we will return to the genesis of Scéona.